News story
Paterson speaks at NI/US Economic Conference
The Secretary of State tells NI/US Economic Conference that the government will stand by Northern Ireland.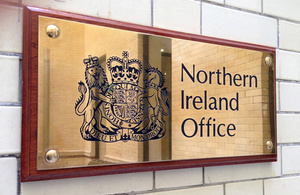 Speaking after a meeting with Hillary Clinton, while attending the NI/US Economic Conference in Washington, Secretary of State for Northern Ireland Owen Paterson MP, said:
I remain optimistic about the future of Northern Ireland and believe that its best days lie ahead. The UK as a whole faces some very tough spending decisions and Northern Ireland will have to play its part in tackling the record deficit we have inherited.
Everyone at the top of the coalition government, including the Prime Minister and the Chancellor, is fully aware of the issues affecting Northern Ireland. We have always made clear that as a government we will stand by Northern Ireland.
Published 20 October 2010