Press release
NI parties invited to intensive talks
The main political parties in Northern Ireland are being invited to attend political talks on Monday 3 April at Stormont Castle, Belfast.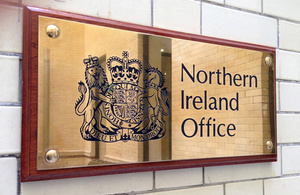 The talks will have two objectives.
First, to secure a coalition agreement to form the basis of the formation of a new Executive. Second, to address the implementation of outstanding issues from previous Agreements.
In a shared approach, the UK government and Irish government have agreed this phase of talks will be best supported by an intensive process to drive progress.
This includes:
An agreed agenda;
A structure of bilateral meetings;
Regular roundtables; and
A coordination mechanism across all the issues.
The talks will be conducted in accordance with the well-established three stranded approach.
Published 31 March 2017