News story
NHS patient feedback challenge expert panel announced
The NHS patient feedback challenge, created and managed by the NHS Institute and funded by the Department of Health, is a one year programme…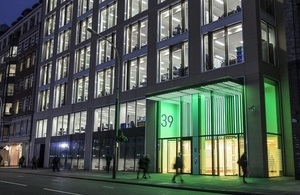 The NHS patient feedback challenge, created and managed by the NHS Institute and funded by the Department of Health, is a one year programme that will find and spread great approaches which use feedback from patients to improve services. It is an opportunity to share, spread and implement the measurement and improvement of patient experience across the NHS.  The NHS patient feedback challenge is backed by a £1m fund.
The expert panel have a key role in ensuring the success of the programme and will:
provide expertise to the programme and the projects
help to establish effective and transparent selection, application and evaluation processes
champion the programme and raise its profile
evaluate the applications and recommend programmes to be funded.
The panel members have been chosen because they are leaders in their field and represent a range of settings and stakeholders who influence the delivery of positive patient experience in healthcare:
Professor Bob Johnston, Patient Representative
Ben Page, Chief Executive, Ipsos Mori
Jim Mackey, Chief Executive, Northumbria Healthcare NHS Foundation Trust
Mary Simpson, Deputy Director, Public and Patient Experience and Engagement, Department of Health
Dr Mike Cheshire, Medical Director, NHS North West
Mike Farrar, Chief Executive, NHS Confederation
Dr Niti Pall, Director and Chair, Pathfinder Healthcare Developments CIC
Dr Paul Hodgkin, Chief Executive, Patient Opinion
Sally Brearley, Chair, Nursing Quality Forum
Simon Colbeck, Head of Innovation, Marks and Spencer
Professor Vikki Entwistle, Professor of Values in Healthcare, Universities of Dundee and St Andrews
Paul Streets, Director of Public and Patient Experience and Engagement at the Department of Health, has announced the recruitment of the expert panel to guide the programme and help decide on how the challenge fund is apportioned.
'I'm very pleased that we have assembled a body of experts who are passionate about improving patient experience. We have representatives from a number of sectors who can all bring valuable insight and who share a common interest in making sure that patient experiences are utilised properly in terms of improving services.
With over 70 ideas already posted on the web channel, we expect the competition for project funding to be extremely high and the panel have a vital role to play in helping us to decide which projects should be supported.'
Published 20 June 2012