Press release
NHS Information Centre data on abuse of vulnerable adults
Paul Burstow responds to the NHS Information Centre data on abuse of vulnerable adults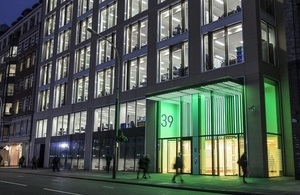 The NHS Information Centre has released data from the Department of Health which revealed 96,000 cases where adults in care, including the elderly, were allegedly abused.
In response, Care Services Minister Paul Burstow said:
"These figures are an absolute scandal; no-one should have to put up with abuse. This is the first publication of mandatory data of this kind. It demonstrates our total commitment to shining a light on poor care.
"It is why we announced hundreds more unannounced inspections of adult care will be taking place, and we will also be making it mandatory to have local boards, involving police and other professionals, in place to tackle abuse.
"The tough new measures this government is introducing will help root out and tackle abuse wherever it exists."
Published 4 November 2011