World news story
Newton-Picarte Fund opens new call in Chile
Corfo-Innovate UK experimental development call to encourage UK-Chile business innovation is open until 8 January 2016.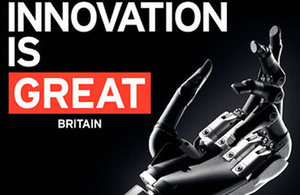 The Chilean Production Development Corporation (CORFO) together with Innovate UK have launched an experimental development call offering up to £2m in joint funding for innovation projects of 3-6 months in duration.
Collaborations will be jointly led by UK SMEs and Chilean business partners and will aim to develop new or significantly improved innovative products, processes and or/services up until the prototype phase, in the following three sectors
Agri-foods (agriculture, aquaculture, functional foods).
Resource efficiency for sustainable extraction of raw materials (sustainable mining).
Solar energy.
The call is open for applications until 8 January 2016. For more information, please see here.
Further information
The Newton Fund is part of the UK's official development assistance. Its aim is to develop science and innovation partnerships that promote the economic development and welfare of developing countries.
Learn more about the Newton Fund policy and visit the Newton Fund website.
For more information about the Newton-Picarte Fund or this call, please contact Angela Viola-Glapinska, Newton-Picarte Fund Manager, British Embassy, Santiago.
For more information about the events and activities of the British Embassy in Santiago, follow us on:
Published 3 November 2015