World news story
Newton-Picarte Fund for bilateral projects with Chile
Under the Newton-Picarte Fund, the UK and Chile governments have entered a bilateral partnership to support research and innovation.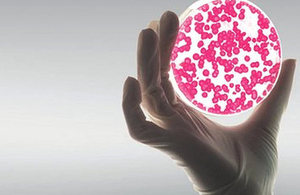 As part of this initiative, Research Councils UK (RCUK) has contributed to the funding of two CONICYT calls: the International Research call and the International Networking call. A total of £2.5m (Ch$2,300 million) of joint funding has been allocated to these projects. This is the first opportunity to allocate funding using the Newton-Picarte Fund budget.
In total 14 projects were selected from the International Research call. The International Research call was for the development of joint research projects between UK and Chilean researchers, with the aim of achieving global-standard scientific research. The selected projects will receive an average of Ch$150 million over three years. These projects are in diverse areas such as biology, environment, electrical engineering, psychology and sociology, among others. All projects will have a strong socio-economic impact on Chile.
14 projects were also selected for the International Networking call. The International Networking call was for mobility grants, to support training for Chileans in the UK, academic workshops in Chile, academic visits in both directions and for access to research infrastructure in the UK. Its aim is to support scientific networking between British and Chilean researchers, and so to contribute to the development of Chilean human resources in specific areas relevant to national development. The selected projects will receive an average of CHP18 million over one year.
Regarding this collaboration, Ambassador Fiona Clouder said:
This is a significant start to the Newton-Picarte collaboration. The projects will build on the scientific networking and collaboration between British and Chilean researchers, contributing significantly towards science capacity building in Chile. Projects will cover key areas of interest for both our governments with a special focus on the socio-economic development and wellbeing of Chile.
Further information:
For more information about these collaborations, contact Hayley Baker, Newton-Picarte Fund Officer, British Embassy, Santiago.
For more information about the events and activities of the British Embassy in Santiago, follow us on:
Published 8 January 2015