Newcastle gets new index of the north east family history records facility
A free new national research facility offering a full set of family history records is set to open in Newcastle, the identity and passport service (IPS) announced today.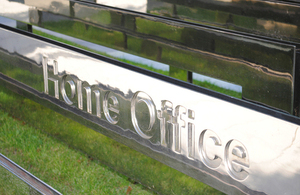 The new Index of the North East, which will include birth and death records for 2011, will open at Newcastle city library on 14 November 2011. It will incorporate a full set of records on birth, marriage, death, civil partnership, adoptions and overseas events, making family history research easier for customers based in the north of England. It is one of seven sites across England and Wales to offer a full set of records.
Sarah Rapson, chief executive of the identity and passport service and registrar general of England and Wales said:
'I am delighted that this valuable new facility is opening in the heart of Newcastle and I am pleased that we have been able to work with the city library to deliver this project.
'This fantastic resource will make a wealth of fascinating information more accessible to people in the North East of England, making it even easier to research family history.'
Kath Cassidy, heritage manager, Newcastle city libraries, said:
'One of the key public library priorities in Newcastle has been to continue to provide access to information and heritage creating a pro-active and dynamic profile for the library service. The location of Newcastle for the full set of index of the north east records will not only benefit family history researchers based in the city but will make Newcastle city library a hub for genealogists across the whole of the north east of England."
From November, the centres holding a complete set of family history indexes will be Birmingham central library, Bridgend local and family history centre, city of Westminster archives centre, The British library, Manchester city library, Plymouth central library and Newcastle city library.
Customers in London can still visit the British library or city of Westminster archives centre to gain access to the complete set of indexes.
Notes to editors
1. The identity and passport service (IPS) is an executive agency of the Home Office, providing passports for British citizens and passport validation services.
2. The general register office (GRO) became part of IPS on 1 April 2008. GRO oversees the system of civil registration, including births, stillbirths, adoptions, civil partnerships, marriages and deaths, in England and Wales and oversees and supports local authorities and registrars in delivering the local registration service.
3. IPS's civil registration service provides free public access to the general register office index of records for births, marriages, deaths, civil partnerships, adoptions and overseas records via a number of libraries and record offices across England and Wales.
4. Further details on the records available can be found on the directgov website: http://www.direct.gov.uk/en/Governmentcitizensandrights/Registeringlifeevents/Familyhistoryandresearch/DG_175464  
5. For further information, contact the Home Office press office on 020 7035 3535.
Published 18 November 2011