Press release
New Year Message from the Secretary of State for Wales
In May when David Cameron appointed me Secretary of State for Wales, I was conscious of the fact the United Kingdom was embarking on a new and…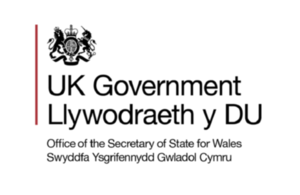 In May when David Cameron appointed me Secretary of State for Wales, I was conscious of the fact the United Kingdom was embarking on a new and exciting chapter in its history.
The formation of a coalition Government broke the mould of Westminster politics forever.
For Wales, it meant all four main parties had a stake in the future of our country presenting a challenge to politicians of all colours. It demonstrated the need for a new maturity in the way we do business with each other and for the people we serve. And it underscored the importance of parties and politicians working together to tackle the many problems facing the country.
In the seven months since the General Election, in order to deal with the appalling economic legacy of the last Government, we have had to take some tough, but necessary decisions to stabilise the economy, drive down the deficit, and give people more power in their local communities.
I don't pretend for a second that everything we've done since May has been easy, or popular. But I believe it was necessary to put the country back on the right track after the years of waste and debt - debt that if not reduced with conviction could ultimately put our economy back in the danger zone.
That work will continue in 2011.
For Wales the next 12 months will be important.
Assembly elections in May will give every voter in the country an opportunity to decide the next Cardiff Bay Government, who could become the next First Minister, and which politicians have a say on the services we all rely on.
A few weeks earlier, on March 3, people will also have a chance to determine how legislation is made, with a referendum on granting primary law making powers for the National Assembly over already devolved areas or whether to keep the existing system with the involvement of Members of Parliament at Westminster.
Whether there is a yes or a no vote it will be a tangible demonstration of the coalition Government's commitment to allowing people and communities to take decisions over their own lives. The Referendum itself is about changes to the already devolved areas and the way laws are scrutinised in those areas.
A yes vote will mean a changed relationship with Westminster with potentially more legislation made wholly in Cardiff that will need to be analysed for its impact on Westminster-made laws.
If there is a no vote, the existing legislative process with the checks and balances of scrutiny at Westminster will continue. However, in that event I will be consulting to see if we can make the process more effective and more efficient, and examine all options to make improvements to Parliamentary procedures.
Whatever the result, the work of the Wales Office will continue, representing Welsh interests at Westminster, and Westminster in Wales.
Our most important task, as a Government in 2011 and for the remainder of this five year term, is to help create the conditions to the ensure the fortunes of the Welsh economy can improve. That work has already begun, and in the interests of better government I will continue to work to increase our liaison and co-operation with the Welsh Assembly Government and expect this to operate both ways.
Other initiatives will also start to yield results. Over the summer months I asked David Jones MP to lead a Welsh Office taskforce consulting and gathering views and suggestions on the myriad of issues that may be holding back rural communities across Wales and what policies the coalition Government may want to consider implementing to assist them. We will be studying the results in the new year.
Earlier this month at Gwydyr House I chaired the inaugural meeting of a new Business Advisory Group to examine the business environment in Wales and to take on board the views of Welsh business leaders.  These views will be fed into the UK Business Advisory Group chaired by the Prime Minister so the Welsh perspective is reflected at the top.
The establishment of the Group could not be more timely. While there have been recent falls in Welsh unemployment - with a subsequent rise in those finding work - the jobless rate in Wales remains higher than most parts of the United Kingdom. Half a million people remain economically inactive, wages are lower, and the latest GVA figures revealed the prosperity gap between Wales and other parts of the UK is widening. Education standards in maths, English and science in Wales also lag behind the other countries of the UK. Here the Assembly - which is responsible for skills and education - must address this vital part of economic revitalisation for Wales.
Recent economic good news - such as Government commitments to spend £500mn on taking forward the SCOUT programme with General Dynamics and to proceed with the A400M and the Future Strategic Tanker Aircraft programme with Airbus - show what can be achieved for our economy. As do recent announcements of recent investments in Wales, such as  For example, Tata Steel and Sony and the extension of energy production at Wylfa, Anglesey.
I am looking for more progress in 2011, and will continue to work for positive outcomes such as on improvements to the Great Western Main Line from London to South Wales, and on defence projects at RAF St Athan in the Vale of Glamorgan. I am also keen to attract inward investment to help grow our economy and will continue to work with politicians and organizations across Wales and the UK to showcase the attractions of Wales for companies wishing to enter the UK.
What the last seven months has proved is that Government and the country as a whole cannot continue as it has did under Labour.
Since May we've been laying the foundations for a more secure and prosperous future, based on a balanced, sustainable and affordable level of public spending.
We are making the sums add up, delivering value for money, and supporting those in genuine need.
And we are looking at a future built on more private sector growth. The Chancellor's Comprehensive Spending Review in October ensured we are on track to tackling a record budget deficit that we could not afford.
We have pulled the economy back from the danger zone. But the work to create more stable, sustainable finances must continue in 2011.
The prize of turning our economy around will be well-paid jobs, thriving businesses and rising living standards which provide more for our families and let us move forward as a country.
It is obvious that we also inherited social problems alongside the economic problems. People trapped in long-term unemployment and whole families where no one has been able to work for several generations or where they were better off on benefits than in work. Here we want to help.
We need a benefits system that ensures that work pays and people are rewarded for working so that people are better off in work than they are on benefits. But also we need to support those most in need in our communities. We need to ensure that targeted help assists people back into work and that people can really maximise on their potential in all walks of life.
Growth and enterprise, rewarding aspirations and improving social mobility are among the objectives we want to work towards in 2011.
After the social and economic crisis which was the hallmark of our inheritance from the previous Government, I believe that in 2011 we will continue to build on the foundations of our achievements of 2010, focussing Government attentions on jobs and growth, trade, green initiatives, pensions and welfare reform. With this programme the future is bright for Wales.
Rt Hon Cheryl Gillan MP
Secretary of State for Wales
Published 31 December 2010