New University will strengthen higher education in West Wales, says Cheryl Gillan
Secretary of State for Wales Cheryl Gillan today welcomed the granting of a Supplemental Charter which paves the way for the merger of two of…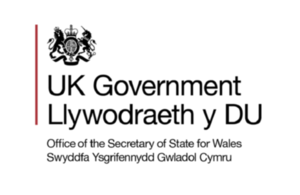 Secretary of State for Wales Cheryl Gillan today welcomed the granting of a Supplemental Charter which paves the way for the merger of two of Wales' oldest higher education institutions - the University of Wales Lampeter and Trinity University College Carmarthen.
At a meeting of the Privy Council at Buckingham Palace, Her Majesty The Queen, on the recommendation of the Privy Council approved an Order which enables the new University of Wales Trinity St David to open its doors to students this Autumn.   
Mrs Gillan said: "The role of the Higher Education sector is vital for Wales' economic recovery.  Its contribution to raising the skills and aspirations of the Welsh workforce in new and innovative ways cannot be underestimated.
"A radical change in the shape, structure and provision of Welsh higher education is vital to make it research competitive, learner driven, business focused and central to addressing the needs of our communities."
Mrs Gillan added: "The merger between Trinity and Lampeter is a good example of the real organisational changes that are needed and the real opportunities for learners, communities and provision that can result.
"The University of Wales Trinity St David, will not only strengthen Higher Education provision in West Wales, but will provide a dynamic learning environment for students to thrive and develop."
Published 21 July 2010