Press release
New UK-China patent agreement a boost for UK businesses
UK businesses can now obtain faster intellectual property protection in China after the signing of a new fast-track patent agreement.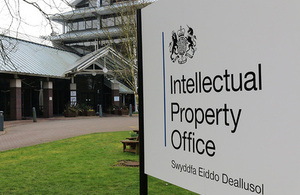 The Patent Prosecution Highway (PPH) agreement, allows applicants to request a quicker processing of a patent application at one intellectual property office if the corresponding patent application has been found to be acceptable at the other participating office. The second patent office can then use the work undertaken by the first office, thereby reducing duplication.
The agreement signed this week the State Intellectual Property Office of the People's Republic of China, will reduce patent processing times, the costs associated with registering a patent and most importantly it will increase the level of intellectual property protection businesses will have in China.
Minister for Intellectual Property Lord Younger said:
Many companies have to acquire patent protection for the same invention across the world. Without a Patent Prosecution Highway agreement, companies need to file separate patent applications with different offices, with each application considered independently of the others.

This process can be time consuming, costly and difficult for businesses to navigate. Now that we have this agreement in place with China, UK businesses are going to be better able to compete in the global race. This is a great boost for UK businesses.
In addition to the agreement with China, the UK has PPH arrangements with the United States, Japan, South Korea, Germany, and Canada.
Notes to editors
The Intellectual Property Office is within the Department for Business, Innovation, and Skills and is responsible for the national framework of Intellectual Property rights, comprising patents, designs, trade marks and copyright
Published 5 December 2013