New team shares shutdown plan with supply chain
Dounreay's new executive team outlined its approach to site closure at a briefing session for contractors and sub-contractors.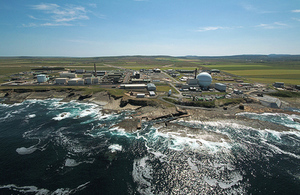 Following a series of presentations to staff at the site, the Babcock-lead consortium set out its plans at an event for the supply chain held in Thurso.
Topics included:
The contract between Babcock Dounreay Partnership and the Nuclear Decommissioning Authority

Outline strategy for site closure

Procurement strategy

Expectations of the supply chain
Following its takeover of the site licence company on April 1, the consortium is now in a period of "consolidation", during which it will integrate its programme in the work of the site licence company and seek the necessary regulatory consents for its implementation.
Published 14 May 2012