New strategy to strengthen help and support for missing people and their families
James Brokenshire unveiled strategy for ensuring missing people and their families are provided with better protection and support.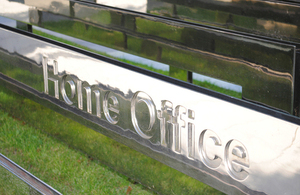 A new strategy setting out how government and local partners will ensure missing people and their families are provided with better protection and support was unveiled by crime and security minister James Brokenshire today.
The new missing children and adults strategy sends a strong message to local agencies about the risks faced by missing children and adults and outlines the roles and responsibilities for government and local agencies including police, local authorities and health services in tackling the issue.
The strategy provides for the first time three key objectives and asks local areas to consider whether they can and should be doing more to address this issue:
Prevention - reducing the number of people who go missing
Protection - reducing the harm to those who go missing
Provision - providing support and advice to missing persons and families by  referring to agencies.
James Brokenshire said:
'When children or adults go missing, they are vulnerable and place themselves at great risk of harm and exploitation. There can also be a huge impact both on them and on their families as they deal with the consequences.
'It is vital that everyone with a role to play in safeguarding and providing support works together in order to give the right help and advice to those who need it most.
'This strategy sets the direction for local agencies to review the strategies they have in place and consider whether they can and should be doing more.'
The strategy identifies that many missing incidents can and should be prevented. And it sends a clear message that all agencies must have a targeted, proactive plan in place for the response to cases where a vulnerable child or adult goes missing.
It makes clear the government's expectation that the police will ensure all families of missing persons are automatically signposted to support services.
And it sets out how government will strengthen the national arrangements for protecting missing people by transferring the Missing Persons Bureau to the new national crime agency (NCA). The bureau will transfer into the serious organised crime agency during 2012, prior to the NCA becoming fully operational in 2013.
James Brokenshire marked the launch of the new strategy by visiting the missing people charity in Mortlake, South West London, which offers specialised support to hundreds of missing people and their families every year. During the visit, the minister met with staff and families who have benefited from the charity's support after their loved ones went missing.
Missing People Chief Executive Martin Houghton-Brown said:
'Historically, if your house was burgled you would automatically get offers of support but if your child went missing you may be offered nothing. This strategy will change that.
'Every police force and government agency must now see missing children as a child protection issue and vulnerable missing adults as a safeguarding issue. The Home Office is to be commended, now local practitioners must now follow suit.'
The strategy follows steps already taken in July this year to enhance national support for children by transferring the bureau's responsibility into the UK child exploitation and online protection centre (CEOP). This has ensured for the first time that the UK has a dedicated response focused on missing children issues. CEOP's capability will further be enhanced by its inclusion in the NCA.
Alongside the strategy, CEOP today launched a new website, designed to be a 'one-stop shop' for missing children, their families and professionals seeking help.
It includes advice for young people and signposts them to the police if they feel in immediate danger, with links to local services through the charity missing people's turn2Directory and childline.
Parents whose child is missing can access links and information about a range of service providers including missing people, parentline, and the NSPCC helpline. There is also a section outlining government assistance in parental abduction cases, with practical advice and contacts for parents who feel their child is at risk of parental abduction.
The practitioners section outlines the new role and responsibilities of CEOP, with details of national and local agencies.
CEOP Chief Executive Peter Davies said:
'I am pleased that the Government has recognised in its strategy that missing children have specific vulnerabilities and face specific risks.
'CEOP's role as the national focus for missing children is about supporting and enhancing the delivery of services to vulnerable children and their families at a local level. Local forces will continue their vital work when a member of the public needs to report a child missing.
'By using our networks and reach we want to further spread understanding, awareness, and share expertise and best practice so that children and their families are best supported.'
Notes to editors
1. The strategy can be viewed at http://www.homeoffice.gov.uk/publications/police/missing-persons-strategy
2. CEOP's new online area is at www.ceop.police.uk/missing
3. The police receive an estimated 360,000 reports of missing people every year. Many of these are repeat incidents involving the same individuals going missing a number of times. Nevertheless, these figures amount to approximately 200,000 people going missing every year. Children and young people are more likely to go missing than adults with approximately two thirds of reports relating to children in 2009/10.
4. For further information, please contact home office press office on 020 7035 3535.
5. For media enquiries on missing people, please telephone 0208 392 4511.
6. For media enquiries on CEOP, please telephone 020 7238 1972.
Published 5 December 2011