Press release
New steering group launched to develop 'simple' financial products
New steering group launched to develop 'simple' financial products.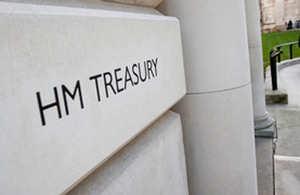 Mark Hoban, Financial Secretary to the Treasury, today announced the creation of a new steering group tasked with devising a suite of 'simple' financial products that will help consumers navigate the financial services market. 
The steering group will be chaired by Carol Sergeant (former Chief Risk Officer, Lloyds Banking Group) and include representatives from Government, industry, and trade and consumer bodies. 
The group will report back to Mark Hoban by July 2012 setting out how to bring simple products to market, including how simple products are structured and marketed to ensure that consumers get the best deal. 
Responses to a Government consultation on simple products, published today, suggest that the group should initially focus on simple deposit savings and protection insurance products. Other areas likely to be considered include investment products to help consumers save for the long-term.
Mr Hoban commented:
Simple financial products have the potential to help many consumers make decisions that will help them save for the first time and plan for a secure financial future for them and their families.
I am delighted that Carol Sergeant has agreed to chair a steering group to develop the thinking on simple products further and to work with industry and consumer groups to bring them to fruition.
Carol Sergeant said:
Simple, easy to understand products need to be a viable commercial proposition for the industry, while offering consumers a straightforward benchmark that gives them the confidence to make good decisions in an often bewilderingly complicated market place.
Getting this right will require the involvement of consumer groups, financial regulators and the Money Advice Service, as well as the savings, investment and protection industries. I look forward to working with all key stakeholders on this.
Notes for Editors
Carol Sergeant has held a range of senior positions in both the public and private sector, including as Head of Major Bank's Supervision at the Bank of England, Managing Director at the Financial Services Authority and Chief Risk Officer at Lloyds Banking Group. 

The Government announced in July 2010 that it wanted to see a new range of simple financial products launched. These would help people take responsibility for their finances and to make better choices.

'Simple Financial Products: a consultation' was published on 14 December 2010 and closed 25 March 2011. The consultation set out the Government's initial suggestions for how a new range of simple products could be developed. 

The Government is today publishing a summary of responses to the consultation, which can be found in our consultation section under Simple Financial Products consultation

The Government wants to ensure that all consumers are able to take more responsibility for their financial future. 
A survey for the FSA revealed 52% of people find it "too complicated" to compare one product against another and 46% "don't know" if they are getting a good deal on a financial product.
Non-media enquiries should be addressed to the Treasury Correspondence and Enquiry Unit on 020 7270 4558 or by e-mail to public.enquiries@hm-treasury.gov.uk
Media enquiries should be addressed to the Treasury Press Office on 020 7270 5238.
Published 20 October 2011