New single government website: give your feedback
A new single government website, bringing together content from across government, has begun a six week trial run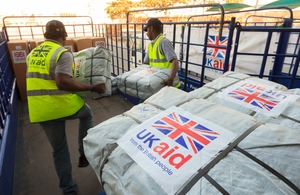 The UK government is committed to making all of its services to citizens available online in one place.  A new prototype website ****www.gov.uk** shows how this could work.**
The aim of gov.uk is to offer a really good experience for citizens to interact with the government and to give a joined up consistent message from government on its policies and results.
The new site also joins up the workings of individual government departments into a single area of gov.uk. This section can be found under 'Inside Government' on the homepage.
Staff at the new Government Digital Service (GDS) have been working hard to build a prototype to show how all government information could be pulled together and published on one website. DFID are taking part in this trial along with 8 other departments. You can find our departmental homepage here.
An important part of the gov.uk trial is feedback. Please submit any issues, comments or ideas on the new site by using the feedback button at the top of the page. This will help to determine how the single government website will move forward.
Please visit gov.uk/government and give them your feedback.
Published 29 February 2012