New single government website: give your feedback
The UK Government is committed to making all of its services to citizens available online in one place. A new prototype website www.gov.uk shows how this could work.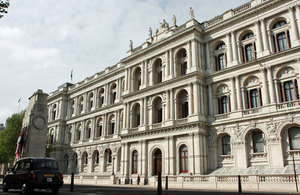 The aim of GOV.UK is to offer a consistent message from government on its policies. A prototype to show how all government information could be pulled together and published on one website is now live. The Foreign Office is taking part in this trial. You can find our departmental homepage here.
The GOV.UK team are looking for feedback. Please submit any issues, comments or ideas on the new site by using the feedback button at the top of any of the site's pages. This will help to determine how the single government website will move forward.
Search the news archive
Published 29 February 2012