New rules from the EU Commission on short-term insurance cover
Extension of prohibition on trade credit insurance cover for exports to EU buyers and other OECD countries.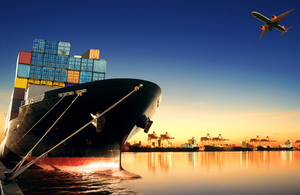 A revised Short Term Communication from the EU Commission came into effect on 1 January 2013 and will be valid until 31 December 2018. As a result UK Export Finance, in common with its counterparts in other EU countries, remains prohibited from providing trade credit insurance cover for exports to buyers in the EU and in certain other OECD countries where the risk horizon is under 2 years.
Short-term insurance cover for Greek buyers
An exemption made by the European Commission for Greece in June 2012 has also been extended until the end of 2013. UK Export Finance is accordingly open to consider applications for short-term cover for export contracts between UK exporters and buyers in Greece that meet our eligibility criteria and where we are satisfied that the risk in each case is acceptable.
Exporters who want to know more should call the customer helpline on 020 7271 8010 or go to the guide to the Export Insurance Policy.
The guide provides information on the normal conditions applying for the provision of an export insurance policy by UK Export Finance, along with links to the application form and a specimen policy. In addition to these conditions, the following conditions will also apply for cover for Greek buyers:
the UK must be specified as the place of payment in the export contract
the export contract must contain a provision confirming it is covered by English law and subject to English jurisdiction
Published 16 January 2013