World news story
New round for UK Bilateral Projects Programme 2016-2017 to accept bids in Russia
This Programme provides funding for projects that support activities directly connected with the UK's Foreign Policy priorities and the objectives of the British Embassy and Consulates in Russia.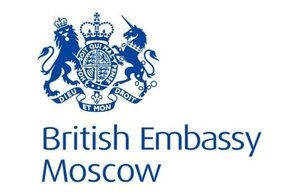 The UK Bilateral Projects Programme allocates funding through a competitive bidding process.
Bidding Round
The Bilateral Projects Programme now invites proposals for project initiatives in Russia, which will contribute to the following objectives:
I. Human Rights and Democracy:
Priority areas include: civil society, freedom of expression, rule of law, equality and non-discrimination
II. Climate Security:
Priority areas include: delivering international agreements, corporate climate leadership, sustainable cities, energy market reform, carbon pricing, energy efficiency, renewables, green construction, strategic climate science
lll Economic Reform and Prosperity:
Priority areas include: business environment, rule of law, financial regulation, anti-corruption, tax reform, transparency, economic diversification, encouraging innovation and entrepreneurship, building human capital, improving delivery of healthcare, and education reform
IV Science and Innovation:
Priority areas include: UK Russia collaboration, research and joint reports on the following topics: the Arctic polar region, the impact of the use of antibiotics in Russian agriculture and mapping of potential joint UK/Russia work on Quantum Technology
We invite project proposals for up to seven months duration (September 2016 to March 2017).
Projects must have a clear purpose supported by achievable and measurable outcomes. Please keep proposals (including sections on Sustainability, Risks and Stakeholders) as detailed as possible and present the purpose of the project as the benefit which you expect to result from the project activities (maximum one sentence). The project costs must give the equivalent value in Pounds sterling.
Project bids can be up to £100,000.
Applicants are requested to fill in the Proposal Form (see Proposal Form - under 10k (MS Word Document, 211KB) , Proposal Form - 10k to 80k (MS Word Document, 218KB) and Proposal Form - over 80k (MS Word Document, 216KB) ) and the Activity Based Budget (ABB) (see ABB Template (MS Excel Spreadsheet, 52KB) ) in English and to send them electronically to the British Embassy in Moscow at anna.shougaleeva@fco.gov.uk, indicating 'Bilateral Projects Programme Bid' in the subject field. We encourage you to get in touch in advance to discuss proposals.
The closing date for proposals is 17.00 (MSK) 5 August 2016.
Please note that the bidding is competitive and only selected projects will receive funding. The Embassy reserves the right to accept or reject any or all bids without incurring any obligation to inform the affected applicant/s of the grounds of such acceptance or rejection. Due to the volume of bids expected we will not be able to provide feedback on unsuccessful bids.
There may be further bidding rounds later this year.
While preparing the Full proposal please familiarize yourself with the text of the Grant Contract (see Grant Contract (MS Word Document, 170KB) ).
Published 20 July 2016