New research reveals couples' attitudes to financial planning
Lack of awareness on pensions highlights need for automatic enrolment.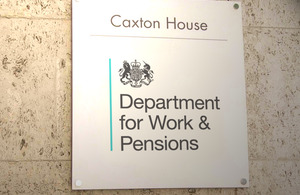 Lack of awareness on pensions highlights need for automatic enrolment.
Surprising differences between the way men and women approach their finances are revealed by new research today.
The study, involving in-depth interviews with couples across a range of ages, incomes and locations around the country, shows that women typically took more interest and control over financial decision-making than men.
When it comes to long-term planning, few people take an active approach to providing for their retirement. However, those people already in a workplace pension say they accepted one when offered it by their employer.
Steve Webb, Minister for Pensions, said:
Pensions can seem unfamiliar and perplexing or something to think about when you're much older.  That's why we are taking the hassle out of retirement planning by introducing automatic enrolment which will see millions starting to save or saving more for their retirement.

This study backs up our research that individuals who are enrolled into a pension by their employer tend to stay in.
The research also showed that although couples think they work together on financial planning, they only really collaborate at the end of the process.
While women may not necessarily be more financially confident or knowledgeable, they tend to have more influence and instigate the decision-making process. Men felt they had an important role to play at the final stage.
Where couples had actively made financial decisions this was often in response to major changes in their lives, such as marriage or becoming parents, or changes to household income.
Notes to Editors:
The research was carried out in February and March 2012 by RS Consulting who conducted in-depth face-to- face interviews with 24 couples from a range of ages and levels of income. They were carried out both separately with individuals and together as a couple.
The 'names' given in the survey are not people's real names. The research was carried out by an independent contractor in accordance with Government Social Research principles for ethical research.
Published 30 October 2012