News story
New report promotes joined up working on serious offenders
Home Office welcomes UK-led report on how to address threat posed by serious offenders travelling across Europe.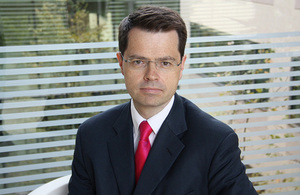 The Home Office has today welcomed the publication of a UK-led report examining what more can be done at an EU level to address the threat posed by serious offenders travelling across Europe.
The SOMEC (Serious Offending by Mobile European Criminals) project report, carried out by academics at De Montfort University, has made a series of detailed recommendations designed to enable countries to successfully track high risk criminals who are moving across the continent. It calls on countries to work together to make sure that the right information is being shared to prevent serious and violent criminals from travelling across Europe to commit further crimes.
The report includes a number of recommendations, including calls for the European Criminal Record Information System (ECRIS) to be used more effectively by Member States to identify offenders on whom information should be exchanged. It also recommends that joint training on information exchange should be pursued nationally across judicial, law enforcement and offender management agencies to improve information exchange at a domestic level.
The UK, which has been at the forefront of this work, already has numerous measures in place to protect the public from dangerous offenders and will now press for further action by all Member States and the European Commission.
James Brokenshire, Minister for Immigration, said:
The UK is leading the way in Europe on improving the exchange and retention of information in cases involving dangerous criminals.

Home Office ministers have consistently urged other EU states to do more in this area in order to keep the public safe.

We welcome the publication of this report and will use its content to continue making the case for greater action with our European partners.
The SOMEC project is backed by Beatrice Jones, the mother of Moira Jones, who was murdered in Glasgow in 2008 by Marek Harcar, a Slovakian national with 13 previous convictions for violence and theft. Since the death of her daughter, Bea has been campaigning for more to be done to stop criminals travelling between countries.
Beatrice Jones, said:
It was said by many when Moira was murdered that she was in the wrong place at the wrong time. This was not the case. Moira was not in the wrong place – she was on the street where she lived. Her killer was in the wrong place – he should never have been in our country at all.

The SOMEC Project has come too late for Moira and for us and too late to prevent the murders of several others but if it is taken on board by all the Member States then it will surely safeguard the lives of beloved daughters and sons across Europe in the future.
The SOMEC project was funded by the European Commission and led by the UK alongside Latvia, the Netherlands and Catalonia. It was launched in January 2013. Information was collected through a combination of structures interviews with law enforcement staff, offender management personnel and experts on the main EU-wide information exchange systems as well as case studies to illustrate current practice and a series of workshops.
The report materials can be found on the De Montfort University website.
Published 21 January 2016