News story
New Registrar General appointed
The Chief Executive of the Identity and Passport Service, Sarah Rapson, has been appointed as the new Registrar General for England and Wales.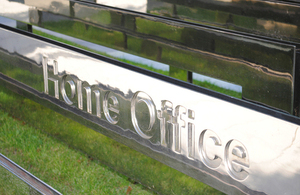 Ms Rapson becomes the nineteenth person to take the post since the civil registration of births, deaths and marriages began in England and Wales in 1837.
Sarah Rapson said: 'It is a great honour to be asked to take on this historic role.
'I look forward to working with partners in local government to ensure that the General Register Office continues to deliver the best service possible to our customers while maintaining and developing the national record of civil registration events.'
The Registrar General is appointed by the Queen, on the recommendation of the Prime Minister, to act as the head of the General Register Office (GRO).
In post Ms Rapson will make the regulations that govern the duties of local registrars and the registration processes. She is required by law to create and make publicly available a free index of registration records of births, deaths and marriages for searching purposes and to issue certificates on request for a prescribed fee.
The GRO oversees registration services to the public and its role extends over a range of aspects relating to civil marriage preparation, celebration and registration and the registration of births, deaths, stillbirths and adoptions.
For more information about the General Register Office, visit www.ips.gov.uk
Published 16 November 2010