New reforms will stop town hall corruption and culture of malicious complaints
Local Government Minister Bob Neill today called on councils to use their new found freedom from the recently axed Standards Board to prevent…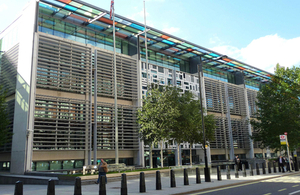 Local Government Minister Bob Neill today called on councils to use their new found freedom from the recently axed Standards Board to prevent corruption and ensure high standards in local public life.
The Standards Board Regime has now been abolished for good - freeing up councils to put in place locally drawn up codes of conduct for their elected members. Ministers hope these new codes will enable local authorities to ensure the highest standards of conduct are maintained while avoiding them becoming a vehicle for malicious complaints that dragged down the reputation of local government in recent years.
Today Mr Neill published an illustrative text that councils can, if they choose, use as a basis for their new local code of conduct. He has also written to council leaders to remind them of this new opportunity to raise the bar on local standards.
The new code is a matter for local determination, but the Department is publishing an example code illustrating what a new code might look like. By releasing councils from the old regime of prescriptive uniform codes councils will be able to ensure that their own codes encourage freedom of speech and can not be used to silence or discourage conscientious councillors from whistle blowing on misconduct.
The new freedoms to draw up local codes will come as a particularly welcome relief to smaller authorities and parish councils, where the burden of investigating unnecessary and frivolous complaints weighed heavily on resources.
Ministers believe that the previous Standards Board regime, which was axed as part of the Government's flagship Localism Act 2011, had become a vehicle for petty and sometimes vexatious complaints about councillor conduct that drained time and resources and damaged local confidence in democracy. For example, one authority had to fork out £160,000 after receiving more than 170 complaints from the same person. Each one had to be examined, but only three were considered worth investigating and after investigation all were dismissed.
Ministers are determined to ensure local councillors are held to the highest standards of conduct. To ensure that corruption in local life is prevented, the Government is bringing in tough new legislation that makes serious misconduct for personal gain a criminal offence, dealt with by the courts. Councillors will also have to register certain personal interests on a publicly available register.
Local Government Minister Bob Neill said:
As the death knell tolls for the unpopular and unelected Standards Board regime, councils and communities can look forward to a new era of locally set codes of conduct that will prevent corruption, ensure high standards in public life, and put an end to petty, partisan and malicious complaints that have dragged down the reputation of local government.

Instead of having hundreds of expensive and frivolous investigations hanging over their heads local councillors will be free to get on with the job of getting the best for their local area. But far from letting councillors off the hook without any checks we are ensuring that they conform to the highest standards and anyone who abuses their position for personal gain can expect to face the full force of the law.
Notes to editors
The Standards Board for England ceased its regulatory functions on 31 January 2012, and was formally abolished on 31 March 2012.

The illustrative example of what a local code of conduct could look like can be found here: www.communities.gov.uk/publications/localgovernment/localcodeconduct.

From 1 July 2012, all standards matters - including consideration and determination of outstanding complaints made during the period the Standards Board regime was operating - will be the responsibility of local authorities, to be handled under the new arrangements. This date will also see the new standards arrangements, which include a 'Nolan-based' code, the involvement of an independent person in allegations of misconduct, and a new criminal offence for failing to declare or register interests, coming into force.

The abolition of the Standards Board was included in the Localism Act. The Localism Act received Royal Assent on 15 November 2011.

A plain English guide to the Localism Act is available at: www.communities.gov.uk/publications/localgovernment/localismplainenglishupdate.
Twitter
Keep up to date with the Department by following us on Twitter (external link).
Media enquiries
Visit our newsroom contacts page for media enquiry contact details.
Published 11 April 2012