News story
New published standards will accelerate innovation
British Standards Institution has worked with Innovate UK on new standards in areas where innovative UK companies can gain an advantage.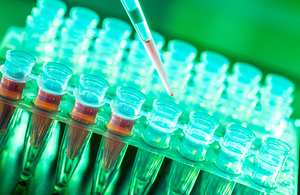 Innovate UK has collaborated with the British Standards Institution (BSI) to publish new standards and guidance in four areas of emerging technologies where early adoption of standards can help to accelerate technologies and give UK business a "first mover advantage".
The standards have been published in:
synthetic biology
independent living
cell therapies
offshore renewable energy
They were drawn up with help from key industry and academic organisations and will help UK businesses to develop world-leading innovative products and services.
Innovate UK will keep working with BSI to explore opportunities for new standards to accelerate innovation in other emerging technology areas.
Kevin Baughan, director of innovations programmes at Innovate UK, said:
Effective standards play a vital role in ensuring that innovative ideas are successfully brought to market. The UK is already well established in these four emerging technology areas and through this joint programme with BSI, we will enable our innovative companies to expand even more quickly.
Published 10 July 2015