World news story
New Provider for English testing for the United Kingdom
The UK Home Office announces new provider for English testing for the United Kingdom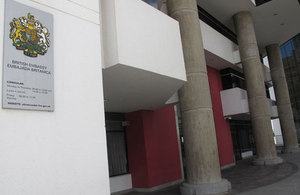 The UK Home Office has announced that from 6 April 2015 IELTS SELT Consortia, will provide all English language tests for the UK in overseas locations. The change of provider will improve standards and provide clearer timescales for test bookings and results. The testing process will also be more secure with measures such as voice testing put in place to improve integrity of test results.
We have consolidated the tests available so that customers know which tests they can rely on when applying for a UK visa. Additional centres, offering testing on at least a quarterly basis, will be available in areas where there is not a usually a high demand for this service to make sure customers continue to have access to a test centre. Visa customers can check online for their nearest test centre SELT pages of GOV.UK.
Transitional arrangements are in place to make sure applicants who take the language test on or before 5 April 2015 with the current providers will be able to use their certificates until 5 November 2015.
Applicants can book online with the new provider IELTS from 26 March 2015.
Published 23 March 2015