World news story
New processing times for UK passport applications from Uganda
Her Majesty's Passport Office (HMPO) publishes new processing times for British passport applications made from Uganda.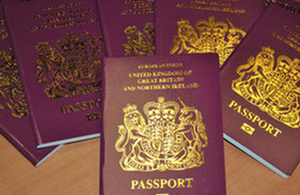 The new processing times published by HMPO, for passport applications from Uganda, from the time HMPO receives the application, are as follows:
For renewals: 8 weeks
To replace lost/stolen passports: 12 weeks.
For renewals of blue passports: 12 weeks.
For first time applicants: 12 weeks
Published 20 May 2014