New probation standards to slash red tape
Revised Probation National Standards were published today and will be implemented over the next year.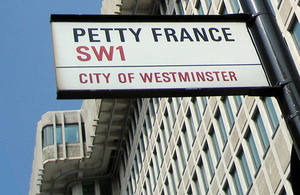 The standards will allow frontline probation staff to manage their work with offenders as the risks of each case demands, using their knowledge and drawing on their professional training and experience
The Government is committed to reducing bureaucracy and the changes will scrap unnecessary tasks, recording and, monitoring.
A Ministry of Justice spokesman said:
'We are committed to allowing frontline staff to better use their judgement and professional skills to cut reoffending and protect the public.
'Offender managers must be able to focus their work on the most serious offenders, they should not be spending their time on tick-box exercises.
'The new standards will remove the unnecessary proscription and red tape that restricts frontline decision making'.
Surrey and Sussex Probation Trust carried out a Professional Judgement Project pilot to develop a new approach to national standards to improve services.
The pilot showed that staff had more purposeful and better focussed contact with offenders when they were allowed to exercise their professional judgement in deciding how to work with each individual.
National Standards for the Management of Offenders
Published 5 April 2011