New prison escort contracts to save £250m
New contracts for escorting prisoners across England and Wales will save the Government over £250m.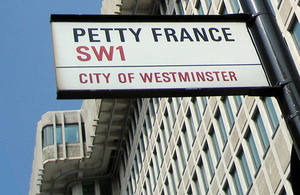 The contracts for the Prisoner Escort and Custody Service (PECS) were awarded in London/South East, Humberside/North West, Yorkshire/East Midlands and South East/South West, and will bring in innovative new arrangements for escorting prisoners.
A Ministry of Justice spokesperson said: 'These contracts will save the Government over £250m, a saving of 20 percent over the seven year contract.
'The National Offender Management Service is committed to making its contribution to reduce public borrowing and achieving best value for money for the taxpayer.'
Prison escort contractors are responsible for moving prisoners from prisons and police stations to courts, their care and security whilst in the court custody area and in the dock and their transfer from courts to prisons.
The service handled over 800,000 prisoner movements of all types including young people and women prisoners in the last twelve months.
Published 30 August 2011