New phone app showcases Britain
VisitBritain and Samsung partnership aims to increase visitors to the UK.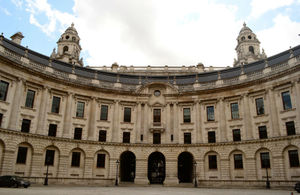 The best of Britain will be featured in a new app on Samsung's Galaxy Tab devices following a new agreement between the technology company and VisitBritain.
The app will allow visitors to look at the best recommendations for accommodation, entertainment and day trips as well as providing maps and pictures.
The deal is part of the government's wider drive to generate marketing and PR ahead of the 2012 Olympic and Paralympic Games to encourage more people to visit Britain and create a lasting tourism legacy from the Games.
Tourism legacy
"The London 2012 Games provide a fantastic opportunity to boost UK tourism and stimulate lasting economic growth," said Culture Secretary Jeremy Hunt.
"The Government is investing around £50 million in tourism marketing, and challenging industry to match that to create a £100 million marketing fund to capitalise on 2012 and beyond.
"This partnership between VisitBritain and Samsung is a great example of what can be achieved when the public and private sectors come together. The UK has one of the most vibrant and varied tourism offers in the world and innovative ideas like this, along with our new marketing fund, will help to encourage more visitors to our shores."
Further information
Published 24 December 2010