New online tool in transparency drive
The Ministry of Justice has published a new online tool that lets people see the length of time cases take in courts in England and Wales.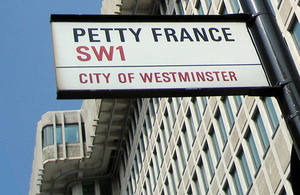 Visitors to the Open Justice website can now view detailed court-by-court data relating to criminal, civil and family court proceedings.
The addition of this information to the Open Justice website is the latest in a series of steps by the Ministry of Justice to improve the transparency of the justice system by publishing information in a more accessible way. This will give members of the public the opportunity to see how the justice system is working where they live.
Lord McNally, the minister with responsibility for increasing the availability and transparency of Ministry of Justice information said:
'The Government is committed to transparency and creating a justice system that is open and accountable. This includes publishing information that is meaningful and easily understood. Members of the public should be able to see how the system is working in their area so they can hold local services to account.
'Visitors to the Open Justice website will easily be able to see how long cases are taking in their area and make comparisons to the rest of the country.'
As well as giving information on courts, the Open Justice website offers clear details on local reoffending rates, sentencing and 'myth-busting' on justice issues. The data on the length of time court cases take in criminal, civil and family proceedings is based on the latest quarterly court statistics published by the Ministry of Justice on 12 January 2012.
Notes to editors
Visit the Open Justice website 

More information on the Government's transparency agenda can be found at the Cabinet Office website. 

Please direct further media enquiries to the Ministry of Justice press office on 020 3334 3536. Follow us on twitter: @MoJGovUK.
Published 24 January 2012