News story
New non-executives appointed to the IPO
The UK Intellectual Property Office has appointed two non-executive directors to its Steering Board.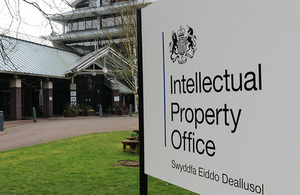 New IPO non-executive directors
Dr Andrew Mackintosh and Mandy Haberman will join with immediate effect.
The non-executive directors provide a valuable external perspective to the IPO. They provide influence and access to networks which the organisation would otherwise not have. Their experience will help shape the overall strategy of the IPO and ensure quality and governance are of the highest standards.
Dr Andrew Mackintosh
Andrew is currently chairman of Sphere Fluidics Limited, a biotechnology tools company aiming to transform the search for new drugs and medicines. He is also a member of:
the board of Ploughshare Innovations
the Diplomatic Excellence panel of the Foreign and Commonwealth Office
the investment panel of the Design Council's Spark product innovation fund
Andrew has over 30 years of commercial and general management experience in publicly and privately owned high-technology businesses. During this time, he has been the CEO of spin-out companies from both Oxford and Cambridge Universities.
His most recent executive role was as the founding chief executive of the Royal Society Enterprise Fund. This is a unique early stage technology investment fund set up by the Royal Society and supported by philanthropy.
Andrew has a PhD in physics from the University of Cambridge and is a Fellow of the Institute of Physics. He has held non-executive director roles with several companies. He has also served on national and regional committees concerned with technical innovation and competitiveness. He speaks fluent French and conversational Japanese.
Mandy Haberman
Mandy Haberman is Founder and Creative Director of Haberman Products. She is a successful inventor/entrepreneur, best known for the Anywayup® Cup. Built on intellectual property, her career has spanned 30 years. Her most recent invention, the Haberman® Suckle Feeder, launched globally in 2015.
Mandy is an advocate of IPR, committed to raising awareness, educating and campaigning to help make it more accessible for SMEs and individuals. Mandy was awarded Female Inventor of the Year 2000 and is a Director of the Intellectual Property Awareness Network (IPAN).
The Role of the Steering Board
As an Executive Agency of BIS, the IPO is directed and controlled by corporate governance rules. This ensures it supplies high quality public services, shares good ideas, controls costs and above all delivers what it is supposed to.
To ensure the IPO acts within these rules, Ministers appoint independent members to sit on a Steering Board. This Steering Board has no executive functions. It advises Ministers, through the Director General, on the strategies that the IPO must adopt. They provide support and challenge to the IPO Executive as part of BIS governance.
Published 6 November 2015