New Minister for Sport and Olympics Hugh Robertson sets out his priorities
The new Minister for Sport and Olympics, Hugh Robertson MP, today set out his three key priorities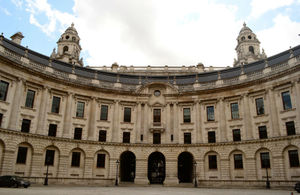 Hugh Robertson said: 
"I'm delighted to have been appointed as Sport and Olympics Minister, a job I have shadowed for the past five years. With the World Cup bid well underway and the Olympics on the horizon, it's an incredibly exciting time to get this job.
"I have three very clear priorities; to do everything in my power to win the World Cup bid, help to deliver a successful 2012 Olympics and through that drive a sporting legacy.  I can't wait to get started." 
Hugh Robertson was appointed to the role on Friday 14th May and will be a Minister at the Department for Culture, Media and Sport.
Biography
Hugh Robertson MP was born in the Kent and Canterbury Hospital on the 9 October 1962. An army officer from 1985 - 1995, he saw active service in Northern Ireland, the Gulf war and in Bosnia during the siege of Sarajevo. He then joined the investment arm of Schroders.  Mr Robertson was elected to Parliament in June 2001 as the MP for Faversham and Kent, and has been Shadow Minister for Sport and the Olympics since 2005.
Notes to Editors
For further information or interview bids please contact the DCMS Press Office on 020 7211 6274.
Press Enquiries: 020 7211 2210
Out of hours telephone pager no: 07699 751153
Public Enquiries: 020 7211 6000
Published 18 May 2010