News story
New million pound penalties for breaching financial sanctions
Forthcoming powers mean tough new penalties could be imposed on anyone who commits serious financial sanctions breaches.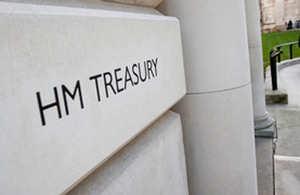 From April 2017, the Treasury's Office of Financial Sanctions Implementation (OFSI) will be able to impose penalties for serious breaches of up to £1 million or 50% of the breach- whichever is higher.
The legislation is part of a raft of wider measures to toughen the government's response to sanctions breaches in the Policing and Crime Bill, currently going through Parliament.
Today (1 December 2016) the Treasury has launched a consultation on its proposed approach to imposing these cash penalties. Last year, the Treasury dealt with over 100 suspected breaches to financial sanctions, applicable in the UK. Breaches vary significantly but include deliberately channelling money to organisations or individuals subject to financial sanctions when their bank account or finances are frozen.
In 2016, the most expensive breach of financial sanctions was worth around £15 million- under the new regime a penalty could have cost the perpetrators up to £7.5 million.
By legislating to ensure that OFSI has the powers it needs to hand out penalties, the government is sending a clear message that it will not tolerate breaches of the financial sanctions regime.
Currently, the UK has over 27 United Nations, European Union and domestic financial sanctions in place, covering just over 1,900 individuals, groups and countries.
The consultation asks for views on OFSI's approach to:
circumstances where monetary penalties may be appropriate
factors that will be considered when determining the penalty amount
the process for imposing the penalty
circumstances where OFSI will publish details of monetary penalties imposed
The Economic Secretary, Simon Kirby, said:
Financial sanctions are a powerful tool in defending our national security, but their strength has been diluted by those who breach sanctions regulations.

These new cash penalties will incentivise everyone to comply with the rules, keeping our country safe and strong.
Rena Lalgie, Head of OFSI, added:
Financial sanctions are also about maintaining the integrity of and confidence in the UK financial services sector. That is why we won't hesitate to take robust action where a breach merits it.

Our new powers will support our work – allowing us to deal with serious sanction breaches quickly and effectively.
Financial sanctions can be imposed on countries, groups such as terrorist groups, business and industrial sectors, and individuals. They are used to change behaviour, deny access to resources they need to continue with their 'offending behaviour', protect assets that have been misappropriated, signal disapproval and send broader political messages.
OFSI, created on 31 March 2016, aims to reach out to the wide range of people, businesses and not-for-profit organisations who could be impacted, to raise awareness of financial sanctions, improve compliance, and detect and address breaches.
OFSI will also publish details of serious breaches to help businesses and organisations comply and to deter non-compliance.
Published 1 December 2016