New measures will make it tougher than ever before to live illegally in the UK
New Immigration Bill sets out the government's plans to crack down further on illegal migration – including a new offence of driving while unlawfully in the UK.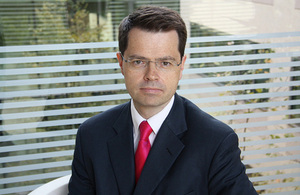 People driving a car while in the country illegally face jail and having their vehicles seized under new powers announced in today's Immigration Bill.
A new offence of driving while unlawfully in the UK will see anyone convicted facing a sentence of up to six months in prison and an unlimited fine in England and Wales.
Anyone arrested for the new offence could have their car impounded and, if convicted, forfeited. Immigration Enforcement officers will have new powers to search individuals and properties and seize driving licences if they suspect someone to be here illegally.
The provisions in the new Bill to toughen our action against those with no right to be in the UK have three main themes:
new measures cracking down on the exploitation of low-skilled workers, increasing the punishments for employing illegal migrants, and strengthening sanctions for working illegally

building on the Immigration Act 2014 to ensure that only people living lawfully in the UK can have access to UK bank accounts, driving licences and rental accommodation

increasing powers to make it easier to remove people who have no right to be in the UK
Immigration Minister James Brokenshire said:
The message is clear — if you are here illegally, you shouldn't be entitled to receive the everyday benefits and services available to hard-working UK families and people who have come to this country legitimately to contribute.

Whether it is working, renting a flat, having a bank account or driving a car, the new Immigration Bill will help us to take tougher action than ever before on those who flout the law.

This Bill will build on the government's work since 2010 to crack down on abuse and build an immigration system that truly benefits Britain – by deterring illegal migrants from coming and making it harder for those already here to live and work in the UK.
The Immigration Act of 2014 made it harder for people to live in the UK illegally by restricting access to public services and benefits. Nearly 36,000 immigration offenders were removed from the UK last year.
It also introduced the Immigration Health Surcharge to ensure that migrants contribute towards the cost of our National Health Service. Since April it has collected more than £100 million to contribute to the NHS for the benefit of us all.
The new Bill builds on this work to reduce the 'pull' factors that draw illegal migrants to Britain and the availability of public services which help them to remain here unlawfully.
It includes a range of new powers to:
tackle illegal employment, including a new offence of illegal working
stop providing support to migrants who do not return home once all claims to asylum have failed
strengthen our border security
ensure all public employees in customer-facing roles speak good English
electronically tag those on immigration bail
create a new role of Director of Labour Market Enforcement
impose a new skills levy on businesses bringing migrant labour into the country so we can reduce our reliance on imported labour, and boost the skills of young people in the UK
Published 17 September 2015