New Mayors Cabinet to provide cities with a voice in government
A new Mayors Cabinet that will ensure elected city mayors have a voice at the heart of Government was announced today by Prime Minister David…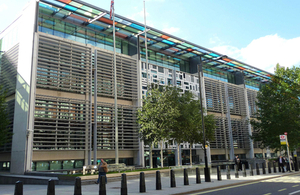 A new Mayors Cabinet that will ensure elected city mayors have a voice at the heart of Government was announced today by Prime Minister David Cameron and Cities Minister Greg Clark.
The Cabinet will provide city mayors with a direct route to the Prime Minister and other senior Ministers and provide a forum for cities to exchange ideas, highlight new innovations and lobby for the interests of their city.
Cabinet meetings will be held at least twice a year and will provide a valuable opportunity for cities to discuss key local issues with decision makers in Whitehall and for mayors to strengthen relationships with each other.
The Government believes that elected mayors can provide cities with the strong, visible and accountable leadership that will help them prosper nationally and internationally and deliver the homes and jobs this country needs.
Prime Minister David Cameron said:
Inspirational city leaders can do great things for their communities which is why I truly believe having a directly elected mayor in every major city in the country will bring about real change for the benefit of local people. And on 3 May 2012 we will be asking 10 cities to vote on having their own Mayor.

To ensure elected Mayors have a voice right at the heart of Government, I am pleased to announce I will establish a new City Mayors Cabinet so these locally elected leaders can meet regularly with me and raise the views of local people, tackle concerns, share ideas and highlight innovation. I very much look forward to meeting all the new mayors and to our first meeting.
Cities Minister Greg Clark said:
A Mayors Cabinet is a real opportunity for an elected mayor to represent their communities at the heart of Government and will ensure their city's voice is heard right at the top.

Mayors are a very good way of providing the strong, visible leadership that helps attract investment and have enormous potential to drive a city's future prosperity.

By coming together, sharing innovations and building relationships, city mayors will play an important role in ensuring their city lives up to its full potential.
The Government is committed to the creation of directly elected mayors in the 12 largest cities outside of London.
On the 3 May 2012 ballot boxes will open in Birmingham, Bradford, Bristol, Coventry, Leeds, Manchester, Newcastle-Upon-Tyne, Nottingham, Sheffield and Wakefied for local people to decide whether to have directly elected mayors.
Leicester has already elected a mayor and Liverpool, following a resolution of the City Council, will hold an election for a mayor on 3 May 2012.
Notes to editors
The announcement was made today at a reception attended by Prime Minister David Cameron and Cities Minister Greg Clark at 10 Downing Street to highlight the forthcoming referendums on City Mayors.
Twitter
Keep up to date with the Department by following us on Twitter (external link).
Media enquiries
Visit our newsroom contacts page for media enquiry contact details.
Published 27 March 2012