New licensing system for administration of radioactive substances
ARSAC to update its approvals process in response to changes in medical radiation exposure regulations.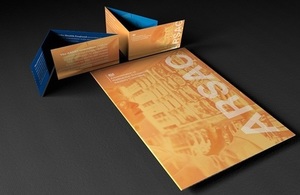 Upcoming reforms to medical radiation exposure regulations will greatly change how the Administration of Radioactive Substances Advisory Committee (ARSAC) issues approvals.
The Ionising Radiation (Medical Exposure) Regulations 2018 (IR(ME)R) are due to come into force in England, Scotland and Wales on 6 February 2018. A separate set of regulations applying the same licensing process will be introduced in Northern Ireland.
The new regulations will replace the current certification process for the administration of radioactive substances under The Medicines Administration Radioactive Substances 1978 Regulations (MARS), and lead to changes in the way ARSAC handles applications.
There will be a new licensing system for practitioners and employers under IR(ME)R. The new system aims to make clear the responsibilities of the employer and practitioner in the administration of radioactive substances.
The deadlines for receiving applications for certification under MARS are:
20 December 2017 for new and additions to diagnostic or therapeutic applications
16 January 2018 for renewal of diagnostic or therapeutic applications
16 January 2018 for new and extensions of research site certificates
Louise Fraser, Scientific Adviser to ARSAC, said:
It's really important that you think about what these changes could mean to you and your employer and consider what, if anything, you need to do ahead of the changes. We will be preparing further guidance and will, as ever, be on hand to assist with any queries anyone may have about the interim and new arrangements.
Application Forms for licences under IR(ME)R will be available in due course.
For more information on next steps and regular updates on deadlines please subscribe to the ARSAC email bulletin.
Further information
Under the new regulations:
employers must hold a licence at each medical radiological installation, such as a hospital or mobile imaging service, where radioactive substances will be administered for diagnosis, treatment or research - this licence will define the range of services that can be delivered at that location
practitioners, such as nuclear medicine physicians, must hold a licence to clinically justify exposures involving the administration of radioactive substances for diagnosis, treatment or research; a practitioner's licence is valid anywhere they are entitled under IR(ME)R 2018 to act as a practitioner
a practitioner will only require one licence, regardless of how many employers they work for; the scope of the licence will reflect the individual's training and experience for procedures
any radiation exposure involving the administration of radioactive substances at a medical radiological installation must be justified by a licensed practitioner whose employer holds an appropriate licence for that exposure, at that installation
entitled operators can continue authorising exposures in line with justification guidelines issued by a licensed practitioner entitled at that medical radiological installation
any current ARSAC certificates due to expire after the new regulations come into force will remain valid and be considered as equal to a licence for both the practitioner and the employer until the expiry date
Published 20 November 2017