New law to help manage affairs of people who are missing
The Guardianship (Missing Persons) Act 2017 comes into force in England and Wales on 31 July 2019.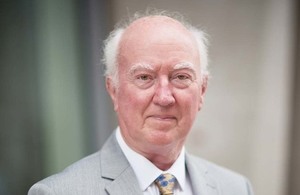 The Ministry of Justice (MOJ) has confirmed that the Guardianship (Missing Persons) Act 2017 will come into force on Wednesday 31 July.
The law creates a new legal status of guardian of the affairs of a missing person, allowing someone to act in their best interests after they have been gone for 90 days or more.
The act is informally known as Claudia's Law, as former solicitor Peter Lawrence campaigned for a change after his daughter's disappearance in 2009.
Justice Minister Paul Maynard said:
Claudia's Law will mean families can oversee the financial and property affairs of their missing loved one – removing a huge burden at such a traumatic time.
Applications for guardianship will need to be made to the High Court and once appointed, guardians will be supervised by the Office of the Public Guardian (OPG).
Published 3 July 2019