World news story
New job opportunity at the British Embassy Buenos Aires
The Embassy in Argentina is looking for an Estates Assistant to join the team.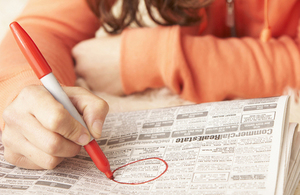 The Estates Assistant will be responsible for planning and executing the overall management of properties and services. In this role, the Estates Assistant will have to deal with staff requirements, ensuring a high-service level response, while complying with policy, timing and budgetary restrictions.
Find all the details to apply in the "Working for British Embassy Buenos Aires" section of this website. The deadline for submissions is Monday 22 May, 2016.
Published 11 May 2016