New investment for Vauxhall's Ellesmere Port
General Motors announces that the new Vauxhall Astra will be built at the plant, securing 2000 jobs.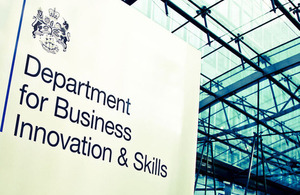 17 May 2012
---
---
GM UK has announced that Ellesmere Port has been awarded manufacture of the next generation of Astra from 2015 and it will be the lead plant of two manufacturing in Europe.
There will be investment of £125 million (€150 million), creation of approximately 700 jobs directly and 4,000 indirectly in the supply chain, and a groundbreaking new labour agreement.
Responding to today's announcement, Vince Cable said:
"This is fantastic news and secures car production at Ellesmere Port till at least 2020. I am delighted for Vauxhall's exemplary workforce and management who have all worked hard to make the cost savings needed and ensure that the UK remains at the centre of GM's operations in Europe.
"The unions and the government also played a significant role in demonstrating to GM's board that Vauxhall has a very flexible workforce and making the commercial case for their continued investment in the UK.
"Today's news shows that GM is now committed to the UK for the long-term like other global vehicle manufacturers such as Nissan, Jaguar Land Rover, Ford, Honda, Toyota and BMW. It is further testament to the strength of the UK auto sector."
Follow the announcement today:
Links
Published 17 May 2012