New interpreter services to save time and money
Courts across England and Wales have started using a new interpreter service which is expected to save taxpayers more than £18m a year.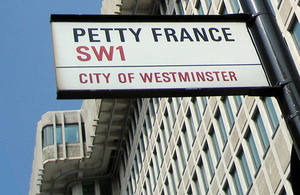 The change means that all courts and justice agencies are now being provided with skilled interpreters and translators through a single agency, Applied Language Solutions.
The new system came into effect this week and means that interpreting assignments across several agencies, including the police and Her Majesty's Courts and Tribunals Service, can be allocated to interpreters more effectively. For example, a single interpreter can now complete consecutive assignments for different agencies in the same general location where previously two, or more, interpreters would have been booked.
National roll-out for the Ministry of Justice is now being completed following successful implementation of the new service in courts in the North West last month.
Minister for policing and criminal justice Nick Herbert said:
'This new contract will save at least £18 million a year on the cost of interpretation and translation, a reduction of almost a third, but will ensure that high quality interpreters and translators are still available to those in need.'
The changes have been introduced for criminal, civil and family courts, tribunals and prisons. Other justice organisations, including police forces, probation trusts and the Crown Prosecution Service can also sign contracts under the framework agreement.
You can learn more about how the justice system works, see how judges reach their sentencing decisions and find out about how courts in their area are performing at the Open Justice website.
Published 1 February 2012