World news story
New international enquiry service to help UK visa applicants
Visa Application Guidance - New International Enquiry Service.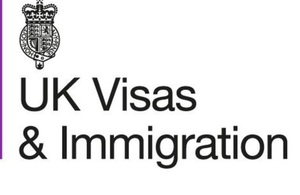 From 1 April UK visa customers will be able to use UK Visa & Immigration's new international enquiry service to find information about the visa application process. The following services are available:
Email contact service: a web form enables customers to make email enquiries

Webchat: customers can access a real time webchat with an agent for a charge of £4 a session

Telephone contact service: speaking to an advisor will cost £1.37 plus the cost of the call. Call costs will vary depending on the call type, the customer's tariff and local charges.
The service is provided by Hinduja Global Solutions (HGS) working in partnership with UK Visas and Immigration to provide enquiry services to people applying for a visa.
In the first instance, UK Visas & Immigration customers should continue to consult our web pages www.gov.uk/visas-immigration. With the exception of status tracking, it contains all the information that agents at the contact centre will be able to provide and is free. Information on further contact options is available from the site at www.gov.uk/contact-ukvi.
Published 2 April 2014