World news story
New improvements are introduced to the visa service in Russia
People applying for UK visas in Russia are about to benefit from two new improvements to the visa service.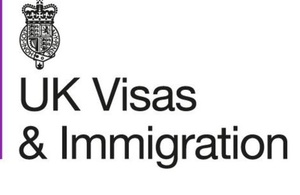 The changes are being introduced from Monday 25 November 2013 by the UK Visas and Immigration Directorate (UKVI).
Priority Visa Service
The priority visa service was introduced in March 2013 and required applicants to demonstrate previous travel to the UK within the last five years to use the service.
Now priority service applicants will no longer be required to demonstrate previous travel to the UK, making this service more accessible to applicants in Russia and allowing them to get their visas faster.

The service will also become available for those applying under PBS Tier 5 route as well as those applying for six month and one year visit visas. This important change will affect actors, artists, sportsmen, etc., and comes ahead of the upcoming 2014 UK-Russia Year of Culture.
Guidance
The Visa 4 UK website has been updated and now includes guidance in Russian to help applicants complete their application forms.
In February 2013 the target processing times for those applying for two, five and ten year visit visas was reduced from six weeks (30 working days) to three weeks (15 working days). 96 percent of Russian visa applications are successful. This is far higher than the global issue rate and demonstrates a commitment to ensuring that those who make genuine visa applications are treated fairly and with respect.
Despite the changes to the Priority Visa Service we would still encourage applicants to:
Apply in plenty of time for their visa (applicants in Russia can apply up to six months in advance of their proposed date of travel); and

Apply for long-term visas to avoid having to make repeated applications for visas.
Last year 227,000 Russian tourists visited Britain and spent around £240 million, making a significant contribution to the UK economy.
Published 26 November 2013