Press release
New homes completed in Elvington
Developers and residents of a new affordable housing scheme in Elvington are celebrating the completion of the £2 million affordable housing development, Jubilee Court, by York Housing Association.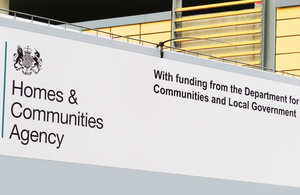 The scheme comprises 18 properties, including 12 which are offered for affordable rent, and 6 are shared ownership homes, funded by York Housing Association (YHA) and the Homes and Communities Agency (HCA). The site previously housed the Allenby Nursery, with the land owned by A1 Haulage. The construction was undertaken by Elvington-based Hu Ha Developments.
Julia Histon, chief executive of York Housing Association commented:
Property prices in the commuter villages around York continue to rise, and often this can make it difficult for young families to stay in the places where they have grown up. That is why developments of this type are so important for local communities, and we were very pleased to have the support of City of York Council for this scheme, which creates a new high-quality community within this popular village.
Providing sustainable housing within rural communities is a key focus for local housing providers and national government alike, with dedicated rural housing enablers operating within the local authority area. Jubilee Court received £330,000 from the Homes and Communities Agency (HCA). Abdul A Ravat, Area Manager at the HCA said:
This investment has helped increase the number of affordable homes in this rural location for the community with the types of homes to remain affordable for the people of Elvington. York Housing Association has provided a range of properties and tenures to meet local demand – from Affordable Rent to Affordable Home Ownership to houses and bungalows. Jubilee Court was also delivered to high design standards which will help reduce energy bills for residents and in the long-term reduce carbon emissions.
Councillor Tracey Simpson-Laing, City of York Council's Cabinet Member for Homes and Safer Communities said:
I'm delighted to see this scheme built which is a credit to all involved in what was a complex deal involving City of York Council, York Housing Association, the land owner and the Homes and Communities Agency. The end result is affordable homes for local people on the city's first rural exception site.
Priority for both rental and shared ownership homes has been given to people local to Elvington, with the development including a mix of two, three and four bedroom houses and two bedroom bungalows. Only two of the developments shared ownership properties remain available – a three bedroom and a four bedroom family house priced at £87,000 and £110,000 respectively, based upon a 50% shared ownership with York Housing Association.
Published 1 September 2014