News story
New guide to improve communication between automotive technology developers
Automotive Technology and Manufacturing Readiness Levels - A guide to recognised stages of development within the automotive industry', has …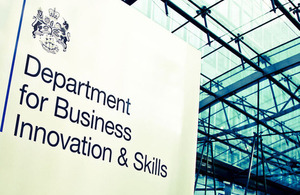 Automotive Technology and Manufacturing Readiness Levels - A guide to recognised stages of development within the automotive industry', has been created by the Low Carbon Vehicle Partnership (LowCVP), in association with the Automotive Council, the Technology Strategy Board and the Society of Motor Manufacturers and Traders (SMMT). It draws on established practices for defining technology development, helping to sustain and develop industrial capability and position the UK as a leader in low and ultra-low carbon vehicle technologies.
The guide provides common terms to define technology from concept to commercial production, right through to disposal, and will assist developers with self-assessment, monitoring progress, including planning goals, and actions. In particular, it will help smaller businesses bring new innovations to the marketplace by providing a common framework so they can better understand the needs of tier one companies and vehicle manufacturers, and promoting increased engagement with them.
Minister for Universities and Science David Willetts said:
"The car industry is our number one manufactured export, worth nearly £6.5 billion a year to the UK economy, so it is vital for economic growth that we take all possible steps to make this sector even more competitive.
"By engaging with industry, the Automotive Council has identified that a lack of a common language to define technology from concept to commercial production is a recurring and potentially costly problem for developers in this country.
"This new guide will help remove the barriers to successful communication between manufacturers and suppliers encouraging more business in the UK."
Professor Richard Parry-Jones CBE, Co-Chairman of the Automotive Council, writing in the foreword to the guide, said:
"Good, clear communication builds the foundation needed to explore new ventures and establish new business relationships. There is an ongoing need for greater co-operation, joint exploration of new designs and acquisition of evolutionary and revolutionary products in order to rebuild the strengths of the UK's automotive sector. This set of readiness levels will assist the sector by providing specific, identifiable stages of maturity, from research through to supply chain entry."
Paul Everitt, SMMT Chief Executive said:
"The UK motor industry is well placed to provide the expertise required to meet the demands for advanced technologies from across the globe, making it more vital than ever that a common framework exists in the UK to streamline the process of bringing new technologies to market,". "This new guide is a clear and concise way of presenting each stage of the process which will help increase the attractiveness of the UK as place for sourcing cutting-edge technologies."
Greg Archer, LowCVP Managing Director said:
"The UK has a range of outstanding small and medium sized businesses developing innovative low carbon technologies for vehicles and fuels. This guide will help them to better communicate with prospect clients in the automotive supply chain providing new business opportunities and the prospect of both green jobs and lower carbon transport."
A webinar will be hosted by the SMMT in the near future to provide more detailed information about how the readiness levels can be applied and referred to by developers of new technologies. The session will include a Q&A.
Notes to editors:
To download 'Automotive Technology and Manufacturing Readiness Levels' click here.
Notes to Editors
Contact Information
Name BIS Press Office Job Title
Division COI Phone
Fax
Mobile
Email NDS.BIS@coi.gsi.gov.uk
Name Rebecca Murrell Job Title
Division Department for Business, Innovation and Skills Phone 020 7215 6403 Fax
Mobile
Published 3 February 2011