Press release
New guide proves work experience is much more than making tea
The UK Commission for Employment and Skills (UKCES) has published a guide dispelling myths around work experience and highlighting its role in early careers.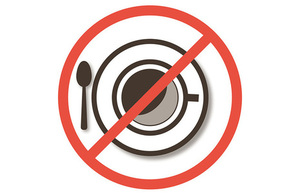 The guide, "Not just making tea: reinventing work experience", has been published by the UK Commission for Employment and Skills (UKCES), and highlights common misconceptions surrounding the benefits of work experience and the value it can present to both employers and young people alike.
The latest findings from UKCES, based on interviews with over 90,000 employers, show the main reason employers think young people are unprepared for work is lack of experience. Further research shows that three quarters (74%) of employers claim experience is significant or critical when recruiting young people.
Despite the high demand for experience, just 27% of employers offer young people the chance to gain work experience.
Julie Kenny, UKCES Commissioner and Chief Executive at Pyronix, said:
Work experience is far more than tea rounds and photocopying: it's about giving young people of all ages the skills, confidence and experience they need to progress into meaningful jobs. As employers, we are best placed to offer young people these opportunities.

Work experience is a solution to the catch-22 trap many young people and employers face – employers increasingly demand recruits with experience, but those potential recruits are struggling to get a foot on the ladder in order to gain that same experience.
Katerina Rüdiger, Head of Skills and Policy Campaigns at the CIPD - who today published a set of top tips for employers on Making work experience work, the latest output from their Learning to Work programme – explained:
Employers tell us that one of the key things they look for when they take on new recruits is previous experience. However, as it becomes increasingly difficult for young people to access the labour market, many risk becoming trapped in a 'no experience, no job' cycle.

This is as much a disadvantage for employers as it is for young people, as organisations risk not being able to recruit individuals with the skills and attributes needed to make their business a success. Offering high quality work experience placements is an easy way for employers to ensure they will have access to a wide range of talented new recruits who have the work-based experience they crave.
Businesses who offer work experience cite benefits such as improved brand loyalty, better market insights and improved staff development and engagement. 20% of employers who offer work experience also say it helps them when recruiting new staff.
For young people, the benefits extend through to undergraduates studying at university. Those young people who already have work experience on their CV when leaving university are proven to get better degrees, earn higher wages and are less likely to be unemployed.
Work experience is more than the traditional week or two week placement during the summer term of tea-making, filing and making phone calls. Businesses can inspire young people and give them experience in many different ways, including talks in schools, mentoring, mock interviews and more.
Jenny Willott, Minister for Employment Relations and Consumer Affairs, said she welcomed the report and would encourage further research into the work experience on offer currently, and what it could look like in the future:
This report highlights the importance of good quality work experience for businesses as well as the young people that participate. Work experience can give young people the knowledge they need to help them begin their career. It also gives businesses the opportunity to recruit from a wide and diverse group of potential employees.
Making work experience work - top tips for employers has been published by the CIPD to help organisations implement high quality work experience opportunities.
Published 19 February 2014