New government files released
The National Archives has released new online files, including records of a review of the Order of the British Empire during 1933.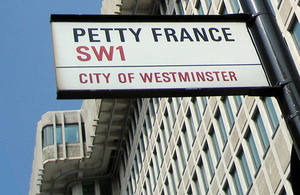 The review details suggestions that the title and award 'Dame' should be replaced with 'Lady' as the term would always be associated with 'a woman of great age' by the public. There is also a suggestion that 'Knights' be replaced with 'Chevaliers'.
Other highlights are:
a file about Special Operations Executive Raphael Beugnon, who went on to become a Hollywood Oscar-winner
a letter from Albert Einstein requesting the release of an Austrian scientist from Nazi oppression
a proof of a Royal Navy advert featuring former Prime Minister Margaret Thatcher
TNA is the UK Government's official archive, containing more than a thousand years of history, and is an executive agency of the Ministry of Justice.
Published 23 June 2011