New global patent pilot will save businesses time and money
The new pilot for the Global Patent Prosecution Highway will see patents handled more quickly across global markets.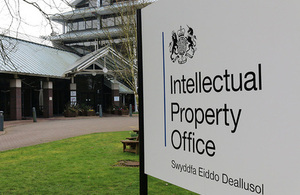 A new pilot for the Global Patent Prosecution Highway (GPPH) was launched today (6 January 2014) by 17 international intellectual property offices, including the UK Intellectual Property Office (IPO).
The new pilot works on the same basis as existing bilateral Patent Prosecution Highway (PPH) agreements but allows applicants who have had a set of claims found allowable by one participating office to ask that pending applications at any or all of the other participating offices be accelerated.
This will significantly simplify the process for businesses, and help to cut the time and cost of seeking patent protection in key global markets. It will also help cut the global problem of patent backlogs. Lord Younger, Intellectual Property Minister, said:
The new Global Patent Prosecution Highway pilot is a real step forward. It is a significant achievement that brings together, and more closely aligns, the work of the key global patent offices. The real benefit is to businesses and other applicants, who will see patents handled more quickly and efficiently across global markets. This will reduce complexity and time and cut costs.
PPH arrangements already exist as a series of bilateral agreements between two patent offices. Although the use of bilateral PPH arrangements is increasing (the UK recently signed an agreement with China during the Prime Minister's visit in December) the UK has been working to establish a PPH framework that covers multiple countries to better allow businesses to protect their intellectual property in overseas markets.
The UK has existing bilateral PPH arrangements in place with the United States, Japan, South Korea, Germany, and Canada. Of these agreements, those with the United States, Japan, South Korea and Canada will be superseded by the GPPH for the duration of the pilot.
Notes for editors
For further information on the Patent Prosecution Highway at the IPO contact Charles Jarman on +44 (0)1633 814782 or e-mail PPH@ipo.gov.uk

The full list of participating offices includes IP Australia, Canadian Intellectual Property Office, Danish Patent and Trademark Office, National Board of Patents and Registration of Finland, Hungarian Intellectual Property Office, Icelandic Patent Office, Israel Patent Office, Japan Patent Office, Korean Intellectual Property Office, Nordic Patent Institute, Norwegian Industrial Property Office, Portuguese Institute of Industrial Property, Russian Federal Service for Intellectual Property, Spanish Patent and Trademark Office, Swedish Patent and Registration Office, United Kingdom Intellectual Property Office, United States Patent and Trademark Office.
Published 6 January 2014