World news story
New, easy-to-use online visa application system launched in Indonesia
As part of a global rollout, Access UK is now available for Indonesian customers applying for a visa to visit the UK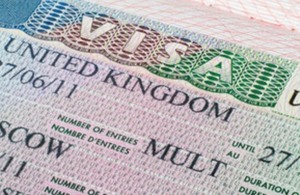 UK Visas & Immigration is rolling out its Access UK online application system to customers in Indonesia, it was announced today.
Customers can now use Access UK to apply, book an appointment and pay for their application through the standard, priority or super-priority visa service.
It is available to those applying for a Standard Visitor Visa, Visitor (Marriage & Civil Partnership), or Visitor (Permitted Paid Engagement) Visa.
Access UK provides a number of benefits for customers, including a shorter application form. To support a simple and intuitive customer experience, it is translated into Bahasa Indonesia as well as range of other languages including Russian, Turkish, simplified Chinese, Thai, Arabic and Urdu.
Dominique Hardy, Regional Director, UKVI Asia Pacific, said:
The roll out of Access UK to Indonesia is fantastic news for tens of thousands of visa applicants. It is the latest in a series of initiatives introduced in response to customer demand for a quicker and more convenient UK visa service. Access UK will undoubtedly provide a boost to UK's tourism sector as the number of Indonesian visitors to Britain continues to grow.
UK Visas & Immigration is committed to making it more convenient, quicker and easier for customers to apply for their UK visa. Launched in mainland China in 2014 and being rolled out globally this year, Access UK has been used by over 420,000 applicants and the new service is delivering significant improvements in customer satisfaction.
Access UK is currently offered in parallel with Visa4UK. Customers wishing to apply for visa routes not yet supported by Access UK should continue to use Visa4UK.
Visit Access UK on www.gov.uk/apply-uk-visa for more information.
Notes to Editors:
In the year ending March 2016, the UK issued around 39,500 visas to Indonesian nationals, a 3% increase on the previous year. Around 34,000 were visitor visas, including student visitors, a 2% increase; and 3,000 were student visas (up 10%). 96% of visa applications from Indonesian nationals are successful.

The average processing time for a non-settlement visa in the year ending March 2016 was eight days, against a 15 working day service standard.

UKVI has three visa application centres in Indonesia – in Jakarta, Bali and in Surabaya – which offer a range of services, including an optional 3 to 5 day priority visa service.
Published 7 September 2016