New drugs minister visits Kent
Tackling drug misuse and reducing the impact of drug-related crime is a key priority for the Home Office, James Brokenshire emphasised today on a visit to Kent.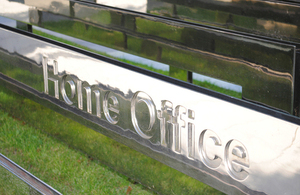 The minister - who has responsibility for crime prevention - met with police in Gravesend to see the success they have had tackling prolific offenders with drug addictions on the Kings Farm Estate.
He also met with drug workers at the Horizon project which provides support for drug users overcoming addictions, helping them turn away from crime.
 
James Brokenshire said the work he saw reinforced the message that working together can really make a difference.
'It is really encouraging to see how Kent police are working so closely with housing teams, drugs workers and residents to address the issues that really matter to local people, and in doing so helping make the area a safer place to live,' he said.
'We want to target both prolific drug-users and the unscrupulous people who bring drugs onto our streets.'

Published 27 May 2010