News story
New DfT Group General Counsel appointed
Nick Olley is joining Department for Transport as General Counsel in November 2013.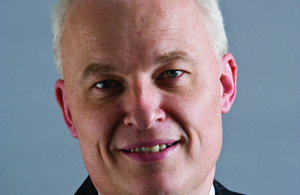 Nick Olley has been appointed as General Counsel to the Department for Transport, to succeed Christopher Muttukumaru when he retires later this year. This follows an extensive recruitment process across Whitehall and beyond.
Nick is currently a Partner at Burges Salmon LLP, heading up their Transport Sector Group and previously led their Commercial Department. Since becoming involved in rail privatisation in the early 1990s, Nick has specialised in transport and is one of the country's most experienced lawyers in this sector. He has extensive experience of leading large teams and of advising on large and complex transactions.
Nick will join the department in November 2013.
Published 5 September 2013