World news story
New Defence Attaché of the United Kingdom accredited to Lithuania
Today Major Jane Witt was accredited as new British Defence Attaché to Lithuania.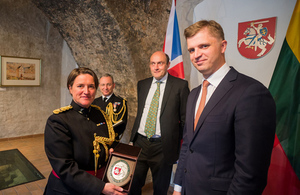 Today Major Jane Witt was accredited as new British Defence Attaché to Lithuania. The position was taken over from Commander Gary Brooks who held the position since 2015 and will now proceed as Defence Attaché in Estonia. The incoming officer was congratulated by the Vice Minister of National Defence Giedrimas Jeglinskas, Chargé d'Affaires at the UK Embassy in Lithuania Andy Pearce, and other guests. Following this event the new British Defence Attaché shared her thoughts:
It is an honour and privilege to have been accredited as the Defence Attache to the Republic of Lithuania. As the Chief of the Defence Staff's representative here in Lithuania I look forward to continuing to build the already strong bilateral defence and security relationship between the two countries. The re-establishment of the Defence Section here at the British Embassy in Vilnius with an Attache dedicated to Lithuania is symbolic of the strength of commitment the UK has to Lithuania.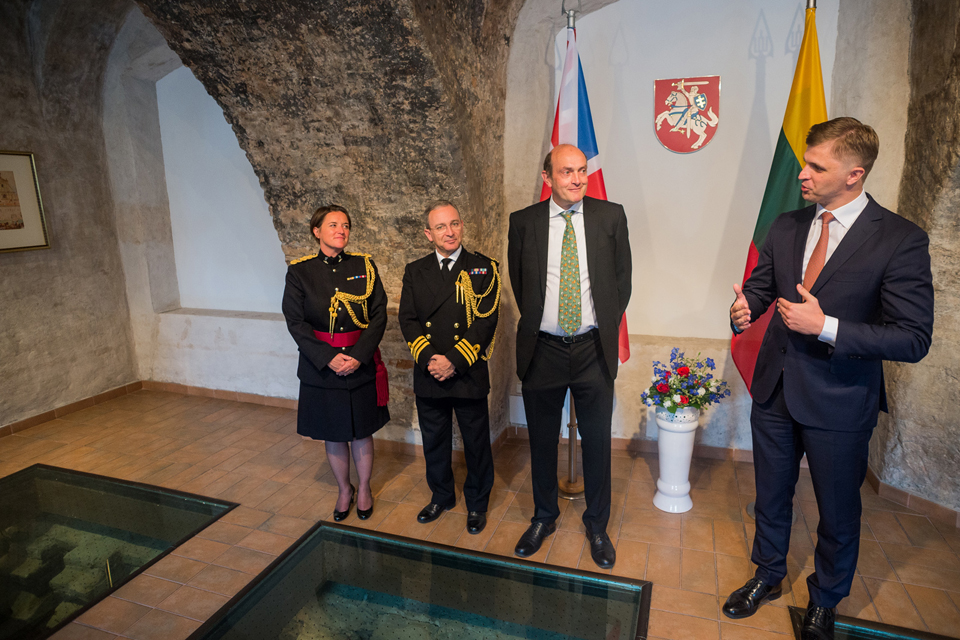 The assigned UK Defence Attaché Maj Jane Witt is a graduate of the Royal Military Academy Sandhurst and commissioned into the Royal Corps of Signals. Starting her first assignment in Germany, she then continued as a Platoon Commander in the UK and Germany again before deployment to the mission in Iraq in 2005-2006. Among many other operations and duties Maj Jane Witt served has been serving as the Deputy Defence Attaché to the Baltic States prior to the change in the role.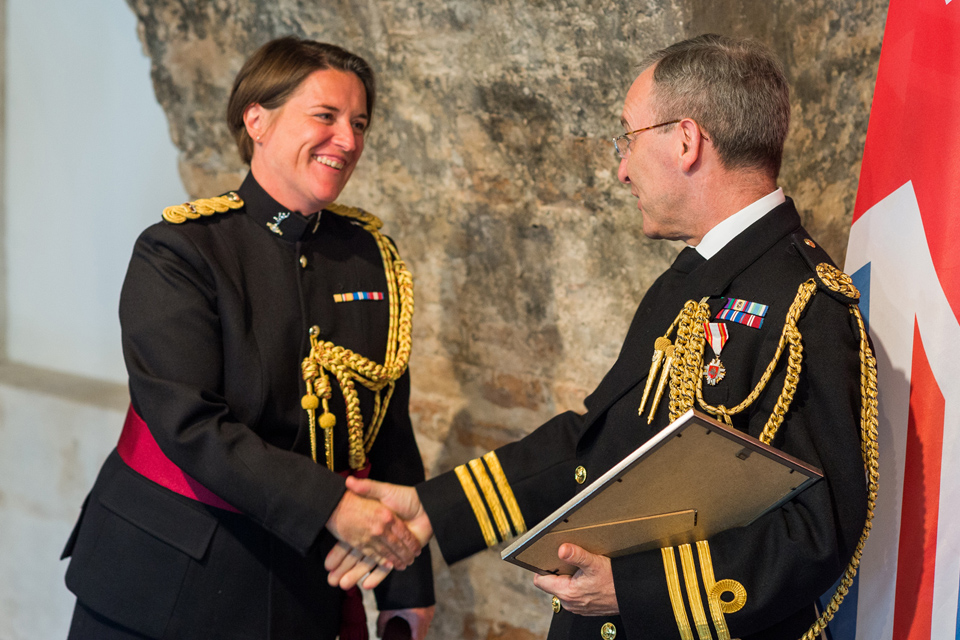 British-Lithuanian cooperation in the field of defence has grown continually in recent years. The British Armed Forces have worked in close cooperation with the Lithuanian Armed Forces since Lithuania joined NATO, making an important contribution to both. The UK worked together with Lithuania in developing the military training system in the Lithuanian Armed Forces, and still continues in joint training and exercises with UK soldiers deploying to the Lithuanian Iron Wolf this month.
Military instructors of the UK contributed significantly to the establishment of the Lithuanian Great Hetman Jonušas Radvila Training Regiment, reform of the General Jonas Žemaitis Military Academy of Lithuania and the Lithuanian Armed Forces School (formerly – NCO School), supporting the development of the English language training and testing system for the National Defence System personnel. Lithuanian soldiers and personnel of the National Defence System also underwent studies in various military education institutions in the United Kingdom.
Published 12 June 2017