New criminal justice stats underline need to tackle reoffending
New Criminal Justice Statistics show a dramatic increase in the number of criminals who persistently reoffend.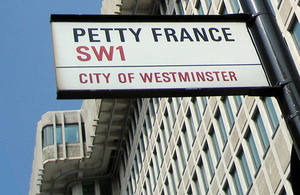 In the last decade the number of offenders committing 15 or more crimes has nearly doubled, underlining the need for a new approach specifically designed to tackle reoffending - so cutting crime and making our communities safer places to live.
Measuring sentencing, prosecutions, convictions and offending history data over the last year (to December 2010), the new publication Criminal Justice Statistics in England and Wales shows there have been continuing increases in Crown Court workload.
The numbers sentenced to immediate custody have remained at around 100,000 and the average custodial sentence length remains unchanged.
Responding to the publication, Justice Minister Jonathan Djanogly said:
'These statistics show that the number of criminals committing multiple crimes has risen dramatically over the last decade. This is further evidence that we need urgent reform to tackle reoffending and so cut crime.
'The justice system must continue to properly punish the guilty and protect communities by locking up serious and dangerous criminals. But it also needs to address reoffending by putting in place demanding programmes of both punishment and reform.
'Prisons must become places of hard work and sentences must be designed to properly tackle the root causes of crime, such as drug and alcohol misuse or mental illness.'
The statistics showed prosecutions and convictions decreased by two and three per cent respectively between 2009 and 2010 and there was a 31 per cent fall in the use of out of court disposals between 2007 and 2010.
Additionally, the proportion of sentences given for indictable offences to offenders with 15 or more previous convictions or cautions rose steadily from 17 per cent in 2000 to 29 per cent in 2010.
Published 26 May 2011